Clairton Industrial Tool & Supply | Our Company Profile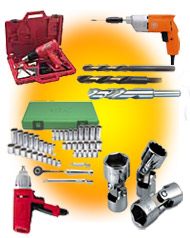 Clairton Industrial Tool & Supply has been involved in tools for over 100 years, either in manufacturing or in sales and distribution. Being in the steel industry area our clients have always been from heavy industry and looked to Clairton to supply them with industrial grade tools and supplies. We developed a reputation for being able to get the "hard to find" industrial tools that many other suppliers didn't sell or didn't want to carry. In addition to the demand for industrial specialty products, we learned a lot about our customers, the type of work they did, the type of tools and supplies that worked best.
Over the years the industries have changed from steel production to include industrial manufacturing, power generation and plant maintenance, but even as the industry changed, the demand for quality industrial tools has never gone away. It is this diversity that we gained our experience in supplying different tools to different customers, in every case we developed strong relationships that go back to offering quality industrial tools and supplies along with assistance in selecting and getting the right tools for the job.
Today Clairton Industrial Tool & Supply is still supplying industrial tools to industry, and still specializes in getting the "hard to find tools" professional need. We still offer assistance in helping our customers select the right tools from the best manufacturers for their specific application.
The tools we offer come from the industry leader in each tool category, Fein Power Tools, Sturtevant Richmont torque wrenches, SK hand tools, Milwaukee power tools, Morse cutting tools, OZAT sockets, and ATP air tools are just a few of the manufacturers we offer. Our customers have come to rely on our expertise and availability of industrial grade tools.
We do not look to be another box store or large industrial tool supply site, we do strive to be the best supplier of industrial grade tools to the profession workers and companies that expect the highest quality tools at a reasonable price. And Yes, We still offer the hard to find tools that very few companies handle.
We appreciate the opportunity to do business with your company.
Frank Martin,
President, Clairton Industrial Tool & Supply